Submit an event: By e-mail or call our main line at (518) 793-7733 (if nobody answers, please feel free to leave a voicemail) with the important information of what/when/where your event is, and a contact number/website/e-mail we can give a listener to get more information.
---
---
In need of filling bus driver vacancies, The Hudson Falls CSD Transportation Department is hosting an "open house" to let prospective drivers come and test drive a bus on a closed site course at the Hudson Falls Middle School. The event will take place Monday, August 22 through Friday, August 26 from 3 to 6p.m in the Middle School parking lot (Notre Dame St). There will be a brief overview and instruction with current bus drivers on site to show and explain what it is like to drive a bus and preview the course prior to getting behind the wheel. Potential drivers must be 21 years of age or older, no CDL is required.

Hudson Falls CSD welcomes a new Transportation Supervisor, Aaron Cooper, who is sponsoring the event to help attract and recruit school bus drivers. The department oversees 43 buses and transports almost 2,000 students daily. If you have any questions regarding Transportation Services or specific details of the event Aaron can be reached at (518) 747-2121, ext 4552, or by email acooper@hfcsd.org.
---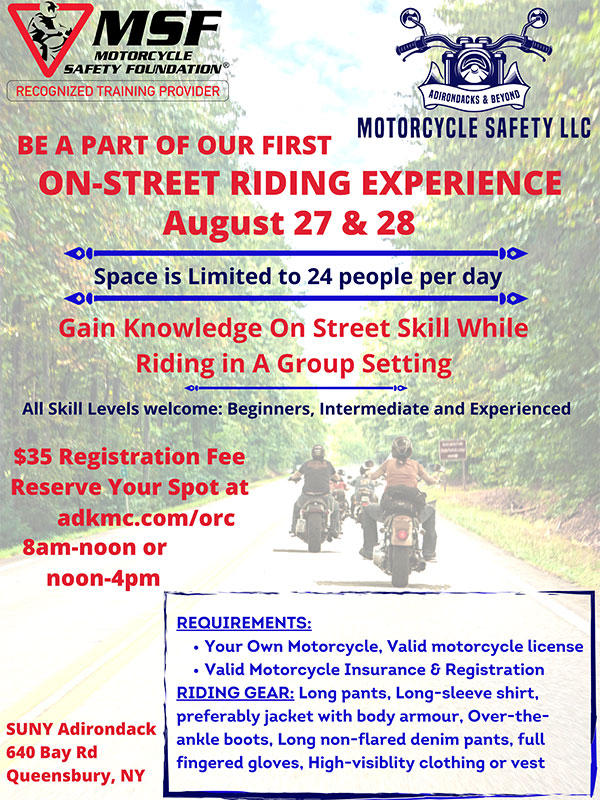 ---
---
---
WARREN COUNTY HISTORICAL SOCIETY
50 Gurney Lane. Queensbury, NY 12804
(518) 743-0734
www.wcnyhs.org
---
Operation Adopt A Soldier is always looking for donations! See the list below and support our brave military serving overseas
Toothpaste
Fly Traps
Flea Collars
Chapstick
Toothbrushes
Deodorant M/F
Candy
Baby Wipes
Chips
Dry Snacks
Lotion
Eye Drops
Nail Clippers
Maxi Pads/Tampons
Antibacterial Soap
Wet Wipes
All-Occasion Cards
Envelopes
Stationary
Magazines
International Phone Cards
Ramen Noodles/Soup

Newspapers
Pens/Pencils
Shaving Cream M/F
Single Roll Toilet Paper
Cookies
Tissues
Spaghetti O's
Hard Candy
Little Debbie Snacks
Girl Scout Cookies
Hand Cream
Powdered Drink Mix
Hats
Gloves
Razors
Gum
Journals/Notebooks
Bar Soap
Shampoo
Baby Powder
Watch
Can Openers
Hot Plates
AA and AAA batteries

Cup of Soup
First Aid Items
Crayons/Colored Pencils
Coloring Books
Games
Playing Cards
Books
Comic Books
Beef Jerky
Tuna
Trail Mix
Dried Fruit/Nuts
Energy Bars
Pringles
Candy Bars
Canned Meals
Hostess Cupcakes
Instant Coffee & Tea
Microwave Meals
AA22v/110v Electrical Converters
Small Flashlights
English/Arabic Dictionary

Foot Powder/Cream
Q-Tips
Cough Drops
Insect Repellent
Motrin/Tylenol
Band-Aids
Sun Screen
Wash clothes
DVD Movies
Music CDs
Portable DVD Player
Mp3 Player
Crossword Puzzles
Board Games
Baseballs & Gloves
Footballs
Frisbees
Soccer Balls
Gameboy
Cool Max T-shirts (Brown)
Socks (Black and White)
Flip-flops
Shower Shoes
Sock Liners
Goggles
Sunglasses

---
---
---
---